Welcome to WIO!
Mission
Women In Optics is a University of Arizona student club run by graduate and undergraduate students of the James C. Wyant College of Optical Sciences. We lead events and initiatives to serve the optical sciences community specifically providing a forum for students from underserved, underrepresented, and underinvested backgrounds.
What we are doing
Mentorship Program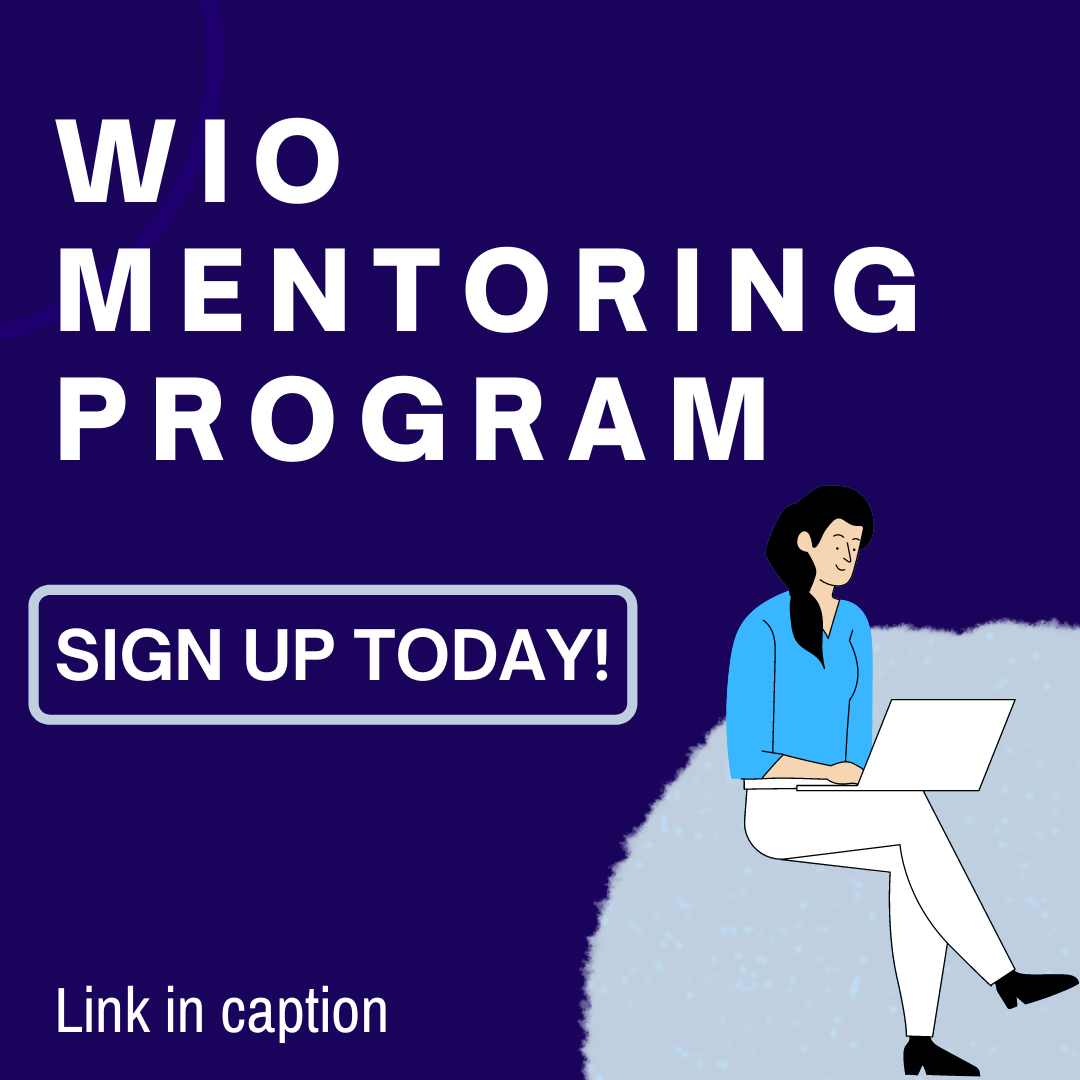 Have questions? Have answers ? You should consider signing up to me a mentor or a mentee! Mentorship is a great way to build your network and provides benefits for both parties. Open to all optics students or freshman engineering students considering optics !
To be matched with a mentor/mentee fill out the form
https://forms.gle/vHbxYFG1BtQpLZYf9
Period Baskets In OSC Bathrooms
Bathrooms throughout the OSC are mostly all stocked now with period products! If a bathroom has not been stocked or supplies are running low, please let us know!
What we have done
Recognition of Dr. Carmiña Londoño
In celebration of National Hispanic / Latinx Heritage Month, Sept. 15 – Oct. 15, we recognize Wyant College alumnus, Dr. Carmiña Londoño (MS, 1982). Today Dr. Londoño is the Deputy Division Director of the Electrical, Communications and Cyber Systems Division at the National Science Foundation.

Hispanic Heritage Month Celebration
October 8, 2021 from 3-4pm
Meinel 3rd Floor Patio
Join us on October 8th for tamales, optics demos, and a good time, from 3-6PM on Meinel's 3rd floor patio/lobby.
Industrial Affiliates Booth
October 25th from 3-6pm
Student Union – Grand Ballroom
Come join us at the Industrial Affiliates Corporate Showcase!
Diversity in Optics & Photonics
October 26th from 4:35pm – 5:45pm
Meinel 307
Presentation – Clarissa DeLeon, PhD student at Wyant College of Optical
Sciences (10 minutes)