Fall VIP Series — Accepting presenters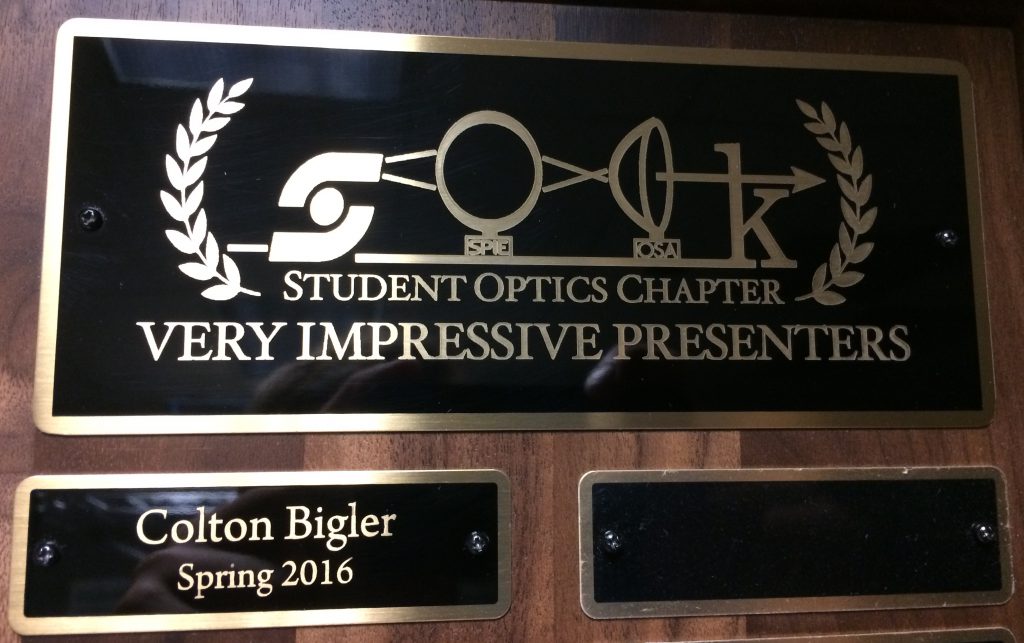 This could be you! We got our award plaque in for the VIP series and it looks good. We are currently accepting presenters for the Fall VIP series competition if you'd like to see your name on this plaque. Colton Bigler won our spring VIP competition, and walked away with a nice $250 prize (and eternal glory).
If you're interested in competing this year, please sign up here! Also, email Academics Chair Dawson Baker if you have questions about the competition.