OSC Projector Software
The College of Optics Sciences is installing new projectors in the West Wing Conference Rooms. These projectors have the ability to display HD resolutions up to WUXGA 1920 x 1200 and is brighter than the current projectors in our conference rooms at OSC.
These projectors can also be connected to wirelessly for presentations without the need of hooking up a VGA cable. To do this you will have to install the network projection software on your computer. That software can be downloaded below:
Projector Software for Windows
Projector Software for Mac OSX
Projector Software for Apple iOS
How to use the software:
This software works great for presentations without video. If you do have video in your presentation, please use the VGA cable option as video transmission will be choppy.
Step 1:             Power on the Projector and wait for Black Epson Screen.
Step 2:             Launch EasyMP Network Projection on your Computer.
Step 3:             Select Quick Connection Mode and click OK.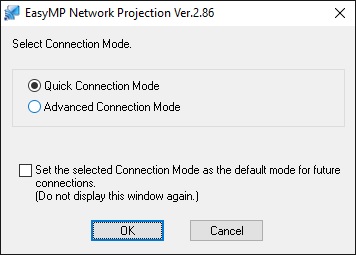 Step 4:             Software will automatically search for projector.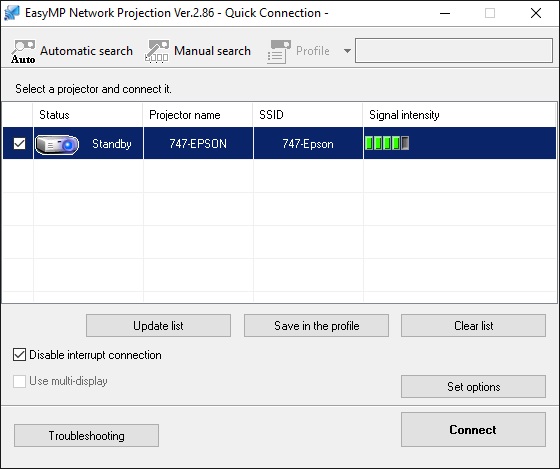 Select 747-Epson from the list of found projectors.
Check the check box to Disable interrupt connection.
Click Connect.
Step 5:             Your screen now should be projected.
Step 6:             When you are finished click the Disconnect button.

Step 7:             Power off the Projector.