Justin Hyatt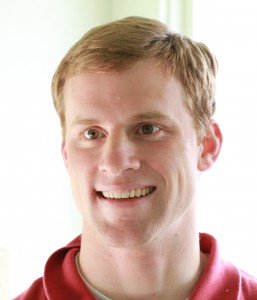 Justin works to develop innovative solar energy solutions in the Steward Observatory Solar Lab. He also works as a mechanical engineer at M3 Engineering and studies optical science at the University of Arizona.
Previously, Justin co-owned and managed Muse Music Cafe, a performance venue, recording studio, and café, which was recognized as one of the 25 most successful student-owned businesses in the state of Utah.  Justin also managed The RBL Group's marketing efforts, such as event planning, launching global books, and mobile app development. He implemented regional sales in Europe and Africa. Justin was a Project Manager and Product Manager in the Office of Information Technologies at Brigham Young University.  Justin also worked for several years at M3 Engineering where he designed an aircraft landing strip for the largest mining operation in Mexico and collaborated on several other design engineering projects.
Justin lived in South Africa for two years where he learned to speak Zulu.  He is also fluent in Spanish.
Justin completed a double bachelor's degree in mechanical engineering and English at Brigham Young University.
justinjh@email.arizona.edu