SOSL News
ASME Power & Energy Conference – June 26-30, 2016
SOSL Research Assistants Justin Hyatt and Wyatt Taylor traveled to Charlotte, NC to explore five of ASME's major conferences and ICONE24. Justin presented a new Track and Tilt technology based on his research with Professor Roger Angel. More information and photos from the trip can be found here.
ARPA-E Summit 2016 – February 29 – March 2, 2016
The SOSL, along with their partners from Arizona State University, traveled to Washington D.C. to showcase the ARPA-E PV Mirror Project. During the event, investors, researchers, and students alike, were able to explore many diverse projects from all over the country. More information can be found at www.arpae-summit.com.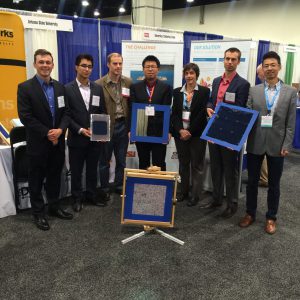 2nd Annual Green Talk –  March 2, 2016
Research Assistant Wyatt Taylor presented the SOSL's PV Mirror Project alongside other research professors from around the UA campus. Green Talk is a sustainability awareness event organized by the UA SolarCats.
GPSC Student Showcase – February 24, 2016
Members of the Steward Observatory Solar Lab presented their ARPA-E PV Mirror Project on the UA Mall alongside many other innovative projects. This annual event hosted over 150 individual research projects from all over the university. More information about the event can be found at gpsc.arizona.edu/student-showcase.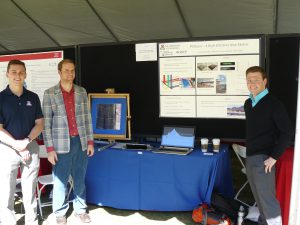 Solar Testing GoPro – January 29, 2016
Check out this video of the SOSL testing a new prototype 2 module! (Coming Soon)