People
Ronald G. Driggers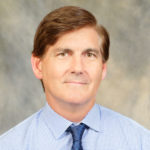 R. Driggers is a Professor at the University of Arizona's Wyatt College of Optical Sciences and works in the area of electro-optical and infrared imaging systems.   Previously, he was appointed to the Senior Executive Service as the Superintendent of the Optical Sciences Division at the Naval Research Laboratory in 2008.   Before 2008, he was the Director of the Modeling and Simulation Division at the U.S. Army's Night Vision and Electronic Sensors Directorate (NVESD) and a brief period as the Chief of the Electro-Optics and Photonics Division at the Army Research Laboratory.  Dr. Driggers received a doctorate in electrical engineering from the University of Memphis in 1990, is the author of five books on Infrared and Electro-Optics Systems.  He was Editor-in-Chief of the Encyclopedia of Optical Engineering (Taylor and Francis).  He was selected as the 2002 Army Materiel Command's Engineer of the Year, 2001 CERDEC Technical Employee of the Year, and 2001 NVESD Technical Employee of the Year.  He is a retired U.S. Naval Reserve Officer and was selected as the 2001 Naval Engineering Duty Officer of the Year (William Kastner Award).  He is also a Fellow of the International Society for Optical Engineering, the Optical Society of America, and the Military Sensing Symposium.  He has been the Editor-in-Chief of SPIE's flagship journal, Optical Engineering, and the Editor-in-Chief of the Optical Society of America's journal Applied Optics.
Collaborators
Dr. Gerald Holst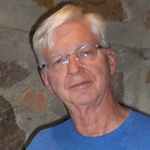 Gerald Holst is an independent consultant for imaging system analysis and testing. He was a technical liaison to NATO, research scientist for DoD, and a member of the Lockheed-Martin senior technical staff. Dr. Holst has chaired the SPIE conference Infrared Imaging Systems: Design, Analy­sis, Modeling and Test­ing since 1989. He is author of over 30 journal articles and 6 books (published by SPIE and/or JCD Publishing). Dr. Holst is a member of OSA and is a SPIE Fellow. Dr. Holst has been collaborating with R. Driggers for over 30 years and has supported the infrared group for 5 years.
Dr. Holst has been working with Ron Driggers for over 30 years and has worked with the IR Group for the past 5 years.
Dr. Orges Furxhi
Dr. Kyle Renshaw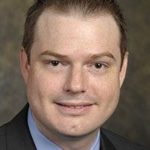 Dr. Kyle Renshaw is an Asst. Professor in CREOL, the College of Optics & Photonics, at the Univ. of Central Florida where he holds joint appointments in the Department of Physics and Electrical and Computer Engineering. He conducts research in materials, components and technologies for imaging systems including detector, focal plane and lens technologies along with system architectures. He has authored over 20 journal articles, 15 conference papers and 6 issued patents. He is a member of the OSA, SPIE, and IEEE Photonics.
Recent Graduates
Dr. Robert Short
Dr. Steve Butrimas
Current Students
Heath Gemar (PhD UCF)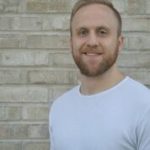 Spectral Dependence of Deep Subwavelength Systems in Midwave Infrared
Defending Doctorate Fall 2021
Support: Naval Research Laboratory (Onsite)
Co-Advisors: Renshaw, Driggers, Yetzbacher
Heath Gemar graduated from Missouri State University with a B.S. in Physics and Mathematics and a M.S. in Material Science after completing a thesis on FTIR spectroscopy of hot exoplanets. He is currently a PhD candidate at CREOL at the University of Central Florida.  He is pursuing research at Naval Research Laboratory investigating the spectral characteristics of nano-apertures in metallic films. Additional projects and interest have included polarization measurements, coherence measurements, lidar implementation, IR systems, IRST, and more.
Robert Grimming (PhD UCF)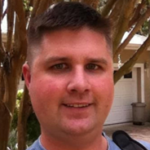 UCIR Spectral Sensors (MultiUAS/MultiSensor)
Support: Army Research Laboratory
Co-Advisors: Renshaw/Driggers
Doctoral
Robert Grimming is retired Army Officer and current PhD candidate in CREOL at the University of Central Florida.  He holds a B.S. in Electrical Engineering from the United States Military Academy at West Point and M.S. in Optics from the University of Central Florida.   While in the Army, he served as an EOD Company Commander and a Nuclear and Counter-Proliferations Officer.  Throughout his career, he has taught as part of the faculty at the United States Military Academy, Valencia College in Orlando, FL, and the Laser-Photonics Magnet at Wekiva High School in Apopka, FL. 
Robert Grimming's current research is in longwave infrared (LWIR) imaging with uncooled microbolometer systems.   He has participated on research projects at CREOL including LIWR applications for autonomous vehicle navigation and machine learning, multiband LWIR image enhancement, and atmospheric measurements with uncooled LWIR camera systems.
Derek Burrell (PhD UA)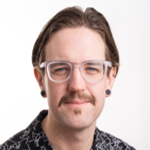 Speckle Mitigation in HEL Targeting Sensors
Support: Air Force Research Lab (Kirkland Onsite)
Co-Advisors: Driggers/Spencer
Doctoral
Derek Burrell earned his B.S. in electrical engineering from Michigan Tech before graduating from UCF CREOL with an M.S. in optics and photonics. He previously held internships in fiber-optic communications and automotive-lighting simulations and is currently finishing his UA Ph.D. offsite at the Directed Energy Directorate of the Air Force Research Laboratory. In addition to trade studies of electro-optic and infrared systems, his research interests include beam control and imaging through turbulence. Recently, he is been developing techniques for phase compensation and active target tracking, with an emphasis on mitigating laser speckle in applications involving wavefront sensing and coherent imagery.
Jennifer Hewitt (PhD UCF)

NIR/HSI Imaging Systems for Invasive Species Detection
Support: Air Force Research Lab and State of Florida (FFWCC)
Co-Advisors: Renshaw/Driggers
Doctoral
Patrick Leslie (Masters UA)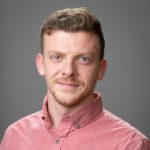 Hyperspectral Infrared Search and Track (IRST)
Support: CAE
Co-Advisors: Driggers and Holst
Masters
Patrick Leslie began his academic career at D'Youville College in Buffalo, NY where he graduated with a Biology / Pre-med bachelor's in science.  After graduation, he worked at Corning Incorporated in the Applied Optical Research directorate he studied optics. The focus of his research at Corning was light-matter interactions between CO2, UV nanosecond, and ultrafast lasers and their interaction with glass / glass-ceramics.  Leslie started his Master's in Optical Sciences at the University of Arizona with the hope to create a deeper understanding of the field of optics and a more encompassing view of its applications.  He currently works in the Infrared Systems group at UA studying the thermal signatures of power lines and the range performance comparison of the infrared bands.
Lindsey Wiley (PhD UA)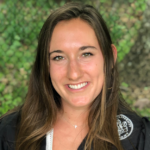 Targeting and ISR Performance of Extended SWIR
Support: Epi Sensors
Co-Advisors: Driggers and Brady
Doctoral
Lindsey Wiley earned her B.A. in Physics from Colgate University, where she performed undergraduate research on quantum entanglement as a means to diagnose disease, which first introduced her to the field of Optics. Prior to that, she performed elemental analysis of airborne particulate matter to determine sources of ambient air pollution, connecting her passions for the environment and human health with research. She is currently pursuing her Ph.D. in Optical Sciences at the Wyant College of Optical Sciences in the Infrared Systems group. Her work includes developing a telescope testbed for long range target sensing to assess the range performance of various reflective bands under challenging atmospheric conditions.
Charles Revello (MS UA)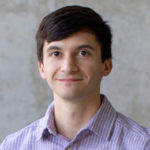 MultiDrone/MultiSensor Research/GPS Denied Image-Based PNT
Support: Army Research Laboratory (UM/UCF)
Co-Advisors: Driggers and Furxhi
Masters
Edgar Quintana (MS UA)

MultiDrone/MultiSensor Research
Support: Army Research Lab (UCF)
Advisor: Driggers
Masters (Electrical Engineering)