Archives
For your curious perusal, below are some of the events done in the past, starting in 2016.
SOCk Industrial Affiliates Workshop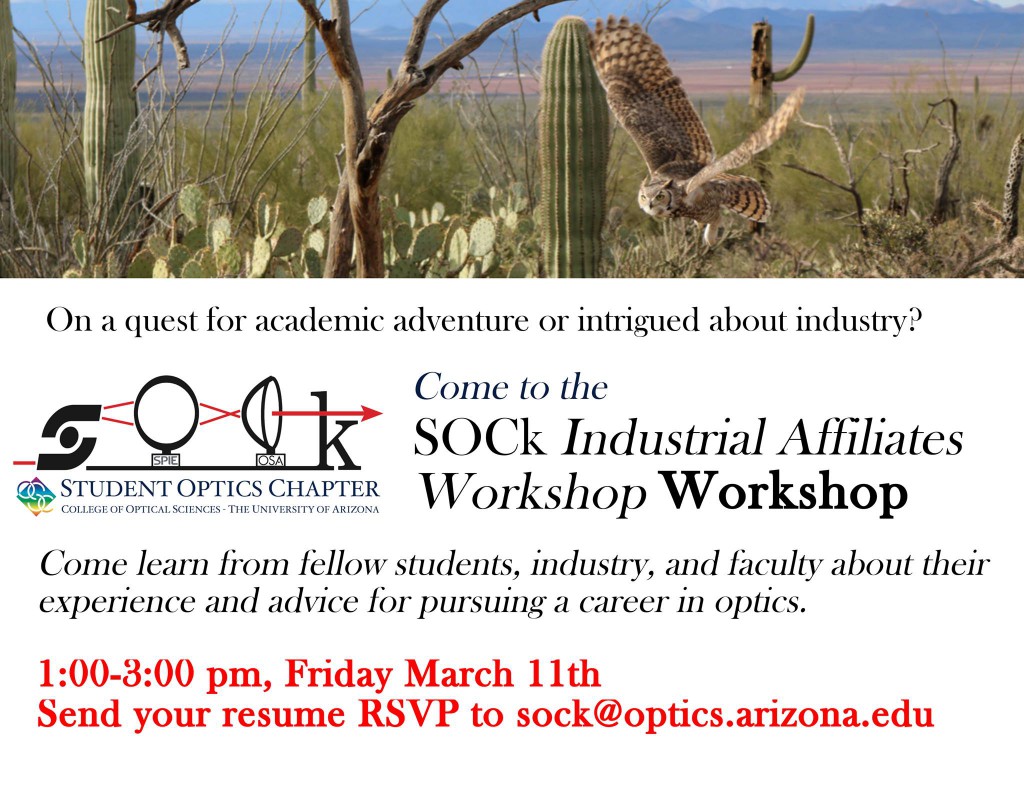 On March 11th, from 1:00 – 3:00 pm, SOCk is having a workshop devoted to helping you steer your career trajectory — or your internship, for the moment – in a direction you want to go and to effectively navigate the sometimes uncertain seas of the Industrial Affiliates Workshop.
At the event we will have some faculty and industry experience, and they will be able to answer questions you may have about engaging in a successful career and making an impact in the optics industry.
1. Career Presentations
2. Presentations/Panel on Internships
3. Resume Round Table
4. Student/Faculty/Industry Mixer
To ensure that we have both enough food and enough preparedness, we are asking for a rough draft of your resume to show your intent of being there. It doesn't have to be perfect – or even good – since the point of the event is to provide feedback and gain understanding. Please send your resume to sock@optics.arizona.edu, and we'll print it out for you and have it ready to go at the resume round table.
To RSVP, fill out this form and email us a resume at sock@optics.arizona.edu.
Optics with Jupyter & Python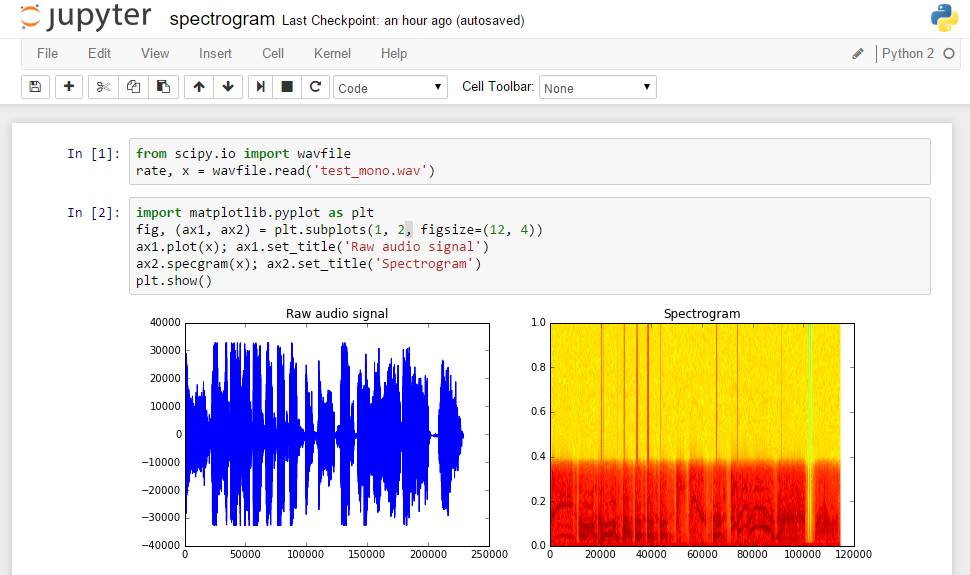 Dawson will be talking about interactive python for scientific computing as applied to optics and handling of scientific work in general. Topics covered will range depending on what people care about.
Please RSVP here so Dawson knows how many coffees and snacks to account for.